Maskurbate says: Ricky delivers a very special performance to celebrate his 20th scene on Maskurbate, returning to Montreal's Stock bar stage where he first started stripping 10 years ago.
He executes a routine he did back then and added a more hardcore ending for the purpose of this shooting. Ricky first appeared on Maskurbate in 2006.
His smooth fitness body and his huge uncut cock made him instantly popular. Since then, we had a blast working together, finding new ideas to make his scenes exciting. Happy 20th buddy.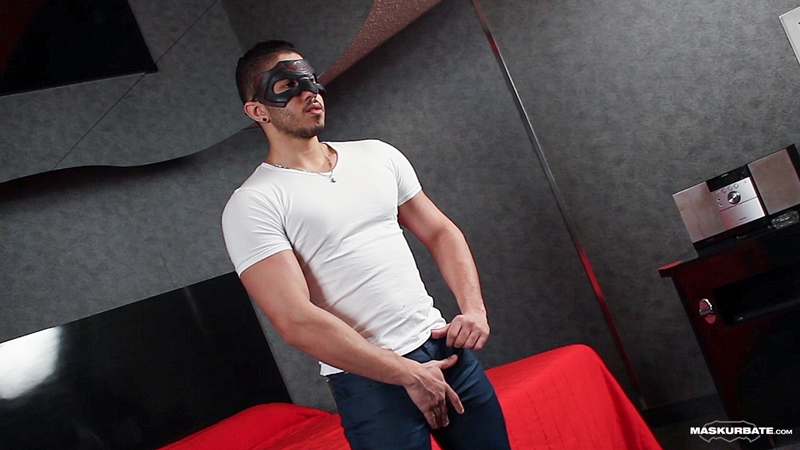 Maskurbate says: Chico is not a Maskurbate typical model. I was totally seduced by his smile, and the fact that he had a big 9 incher of course.
Watching this 21 years old go through his first porn experience was really exciting. We were not having the best shooting conditions with the coldest winter day of the season in Montreal.
So, I decided to treat him with a jacuzzi hot tub scene. Meet newcomer Chico.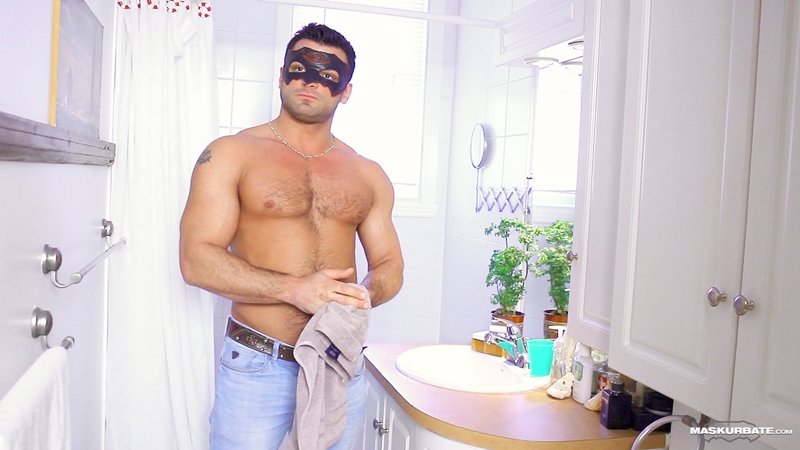 Maskurbate says: Jeremy contacted me via Facebook with a very inviting picture attached. All his message said was: 'Straight guy here, working in construction, very open-minded, naturally built tough, in need of extra cash. Please reply.'
OMG. Are you kidding me? At first I though it was a prank, so I replied with minimum info. Then, a friend of mine knew him and confirmed that this was real.
What a way to begin the New Year. A first time porn audition with a gorgeous open-minded straight dude. Jeremy is not a gym addict.
He got his muscles mainly working hard on construction sites and playing contact sports like hockey. When asked about his fantasies he replied: 'I'm a bit shy to tell you about this.'
Then he admitted enjoying threesomes and foursomes, with guys or girls, even watching a guy get sucked or fucked. He's already done this but it's not something he would do daily. It remains a fantasy, he said. Hmmm this guy has lots of potential.
Maskurbate says: I am very selective when it comes to choosing new models. I think that's one reason why Maskurbate stands out.
It took 2 applications for Vince to finally be admitted to this select club, but this time he surely had the full package. I am a big fan of guys with smooth muscular bodies.
I think they're sexier than massive bodybuilders. Vince's attributes are numerous. Gorgeous guy with a killer smile, muscular body, great looking bubble butt and a 9 inch uncut cock with lots of skin to play with.
My ideal dude. Vince is very exhibitionist, he likes sex and lives his fantasies on a day-to-day basis (shouldn't we all?).
Besides working out, he enjoys snowboarding with friends and playing with his Xbox. He stated that he was very open-minded, so I'll certainly verify that in upcoming scenes.

Maskurbate says: Bodybuilder Adam has become a successful personal trainer since he last appeared on Maskurbate. He's back to give us his own after-the-gym smoothie recipe that invigorates muscles and keeps a good muscle tone. Fortunately it was so hot in my kitchen that he made himself comfortable by stripping naked while making it. In addition, he almost forgot about the special ingredient.

Maskurbate says: Derrick lives outside Montreal on a farm his father owns. He came to the city to have fun and explore his sexuality. His short term goal is to participate in his first fitness competition in 2015.
He's been training hard for the last 8 months and says his fast results are due to good nutrition and heavy workout sessions.
Derrick is often complimented on his eyes, his smile and his abs. This young dude is very well balanced, with good legs and a very ripped upper body.
As you are now used to with Maskurbate's models, he too is very well equipped with a nice 8 inch uncut cock. Notice his very special cumshot at the end.

Maskurbate says: Nathan Fox has received a couple of offers from different studios to perform in his first gay scene. He refused them all until now.
For those of you who don't know who Nathan Fox is yet, here's a little resume. This straight dude is a male stripper at night while working out during the day with some of his famous friends (Chuck just to name one).
You can see him perform live, a couple of nights a week, at Montreal's Stock bar. His girlfriend knows about it all and she can't wait to see the new scene. That excites her, Nathan says.
I feel lucky to be the first one to feature him in a gay scene and even more privileged to worship his cock myself for your own enjoyment.

Maskurbate says: Nathan Fox is a country boy newly arrived to the city. When he arrived to Montreal, he was shocked about how many guys told him he had nice shoulders & arms. But his best feature is certainly when he drops his pants.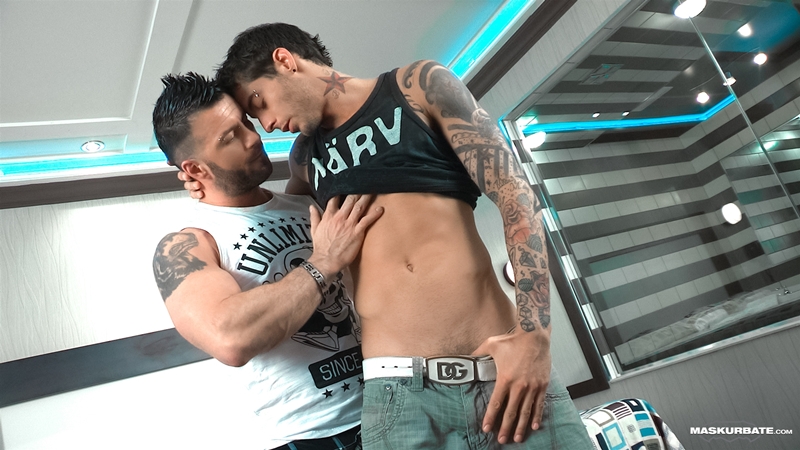 Maskurbate says: Ben Rose is totally Manuel Deboxer's type of guy: slim, tattooed, hung and bad boy looking. Most importantly, Ben can take a big cock hard.
There's no story here, simply good hardcore sex caught on tape. Manuel Deboxer, who has often been featured as a bottom, shows that he is an awesome fucker.