Squirtz says: Justin Lebeau is just so fucking adorable and sexy that we couldn't let him leave for another year without getting him in front of our camera just one more time. For us Justin is the perfect combination, beautiful face, toned, natural body, fat, suckable cock and a really powerful sexuality.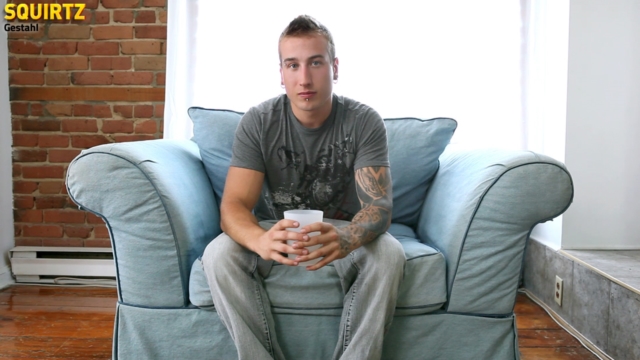 Squirtz says: Now Gestahl claims that this has a profoundly positive impact with his sex partners but we are wondering how this new Prince Albert piercing in his dick will affect his cumshots?
Squirtz says: It's great that Maxwell Marteau's lean, smooth and hung, but even more sexy is the fact that Maxwell is a supercharged sex machine.
Squirtz says: Bi-sexual Joey Lafontaine and the girlfriend have an arrangement where if he is feeling the need for some penis in his sex life, he's allowed to go out and get it.
Squirtz says: Two days before we shot this scene Etienne's hair was Goth black. But on a whim, "the Kid", as he's called at work, decided to reinvent himself. But don't let Etienne's youthful appearance lead you to believe he's lacking maturity of mind.
He's witty, politically informed and possesses an intellectual curiosity that leads him on many interesting paths. One of those paths is his own sexuality of course and what Etienne has experienced might impress you. But if it doesn't, his disproportionately large cock surely will.
Squirtz says: Andrew Strong is different from that stereotype in countless ways, the fact that he loves big cocks is probably our favourite variation on the Quebec country boy image.
Chance is from Toronto and was visiting Montreal for the same reason most people do. He was here for some wild night life. But in general Chance doesn't go for extremes in most things. He's sort of like Goldie Locks in that he doesn't want a guy who is too big, or too small, doesn't want a guy who's too old or too young, or a guy who's too muscular or too skinny. In other words, he wants a guy who is just right. Chance laments that he hasn't had a lot of wild sex adventures but he has plans to change all that. Chance jerks and cums, he shoots a big load of boy cum all over his chest. Watch Chance Walker's full video at Squirtz.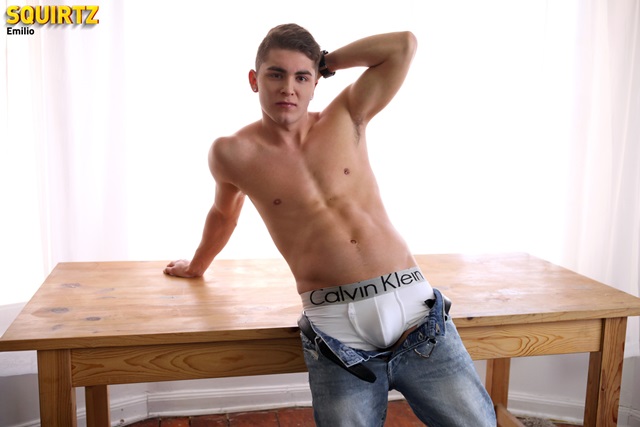 Squirtz says: 18 year old Emilio is another young straight guy who likes to show off in front of the camera. As for sexual adventures with other guys, he says he hasn't tried it yet but he's open minded.
Squirtz says: When you look as good as David Corey does, sharing his naked body with admirers of sculpted abs, bubble butts and smooth, cut pecs is almost a public service.
A welcome return for thick cock twink Brody Frost the cute little latino guy. He has been keeping himself busy leading str8 boys and men off the straight and narrow, his current boyfriend was one such young man who strayed into Brodie's lane and now is hitched and switched in no time at all. Clearly the BF can see Brodie's charms up close and personal especially that ample helping of latin dick. It is enough to make any man or boy divert to the gay way. See more of Brody Frost at Squirtz.
See more of Brody Frost at Squirtz.