Jerry Stone showing his ripped abs and new athletic build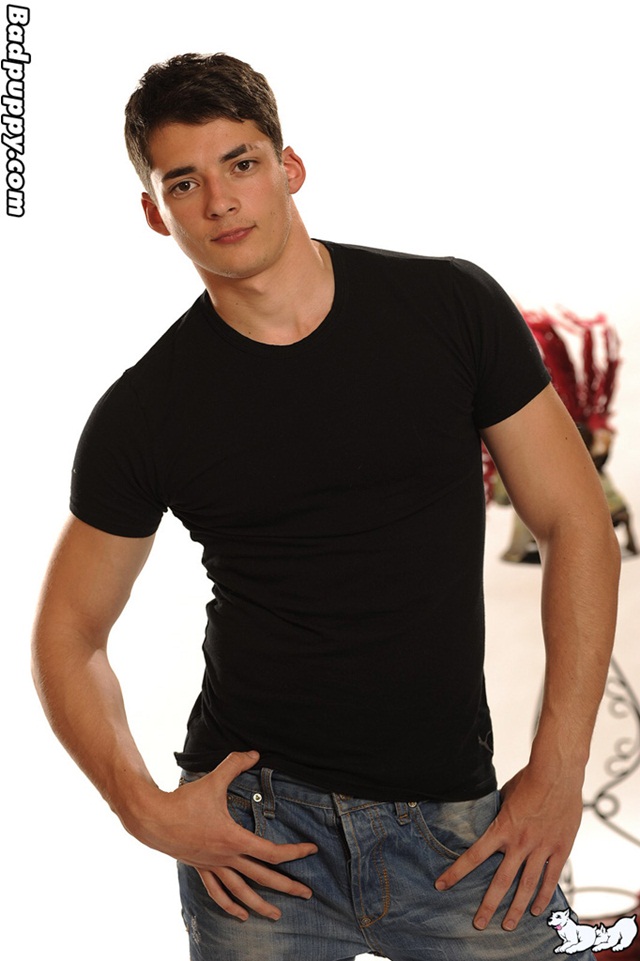 20 year old Jerry Stone from Prague is back by popular demand!  Jerry has been working on his body for the last 3 months and is here to show you what he's accomplished. He still spends each day working out at the gym, looking to be a personal trainer some day. As Jerry rubs his body, he removes his shirt, showing his ripped abs and athletic build. Jerry turns around and begins dropping his jeans, as he squeezes and slaps his ass.  He spreads his cheeks for a glimpse of his hole, with his balls hanging between his legs. As Jerry turns' facing forward, his uncut cock is sticking straight out, as hard as a rock! Jerry removes his jeans and leans back on a covered table, massaging his feet and each toe for the camera. As he strokes his tool, he spreads his cheeks, with his throbbing hole calling out to you. Jerry rolls to his back and quickly brings his return to a close, as he shoots a thick creamy load across his well defined abs!  See more of Jerry Stone at Bad Puppy.
See more of Jerry Stone at Bad Puppy.