Sexy hottie Dante Colle's big dick fucks dad Lance Hart's hot bubble ass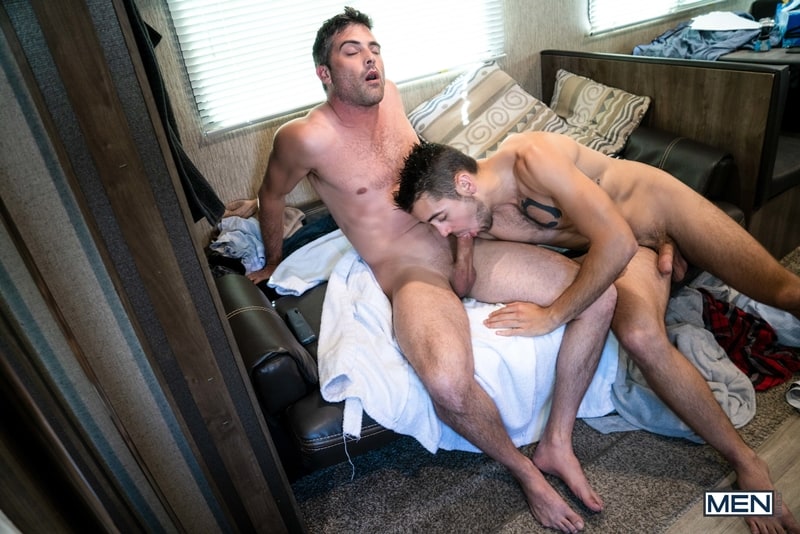 Men.com says: Very different houses, very different dads. Who will win?
Type-A overachiever Dante Colle arrives at Lance Hart's trailer to find the wrong-side-of-the-tracks zaddy crashed on the couch with his cock and balls out for all to see.
Dante's brought plenty of homework and fine literature to keep his mind occupied for the week, but Lance wants to teach the sexy twink why "all work and no play" is no way to live, starting with showing Dante how to suck his cock.
Dante can't believe how good it feels when Lance sucks his dick, let alone when the sexy dad starts to ride him.
After Lance cums, Dante has what might be his very first ever orgasm, and he's ready to stay with Lance forever.