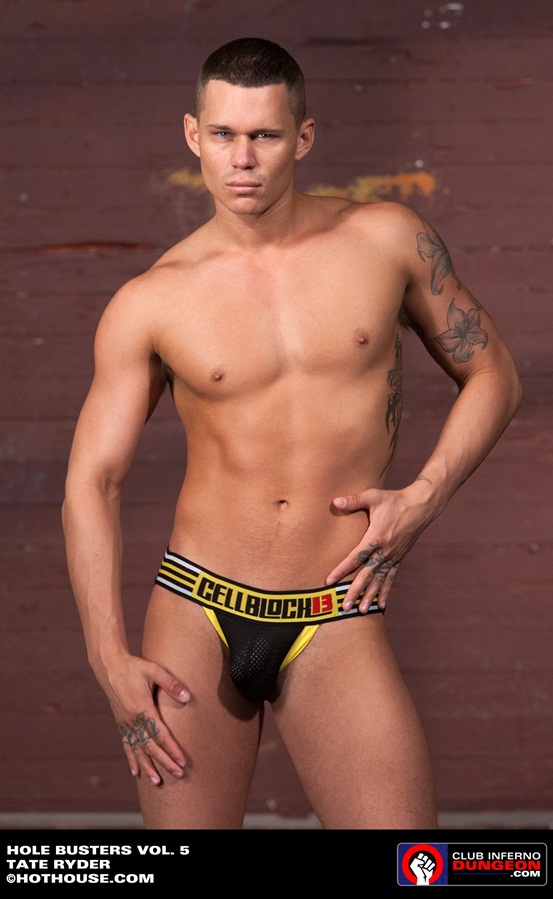 Club Inferno Dungeon says: Puppy Tate Ryder shows up with a dog tail buttplug and a bucket full of toys ready to play with his sexy master Trenton Ducati. Trenton smacks the puppy's ass and selects a massive dildo which he shoves in and out of Tate's giant bubble butt.
Get Tate Ryder and Trenton Ducati video at Club Inferno Dungeon!
Tate's yelps turn to grunts and groans as he swallows the toy to the base. Trenton replaces the toy with a thicker, longer weapon which he grinds into Tate's ass. The constant hole-busting makes Tate's cock stand up hard, demanding his master's attention.