Amateurs Do It says: As you probably know we always like to have a couple of extra cameras around for the guys to film each other during our shoots. And we often get people asking where's the footage. Well Amateur fans here it is. This is a three part series of all those little bits and piece that the guys have shot of each other in true glorious amateur vision.
Republished by Blog Post Promoter
Amateurs Do It says: We have a sweet update for you this week and next, we pair our newest hottie Tobias Wood with Oakes Cutie for his first ever fuck online. Tobais is a sweet boy that we all fell in love with, perhaps you will too.
Of course, the first part of this video we introduce Tobias to Oakes and let then get to know each other. But its not long before the clothes get stripped off and the boys are naked and feeling each other up.
Then the sucking and oral play begins.
See hot young studs Tobias Wood and Oakes Cutie kissing and fucking here!
Republished by Blog Post Promoter

Amateurs Do It says: The awesome foursome head off to the bedroom to get down to the serious action. It's a pile of man meat on the bed as they flip and change positions to make sure everyone's cock is getting sucked. When the four stand up and compare cocks you can see that we're working with a butcher's full of prime cuts.
For the new guy Harvey is sucking dick like a pro, he deep throats Leo's large one causing Leo to lie back and moan with pure pleasure. Leo's ready and Harvey and Hunter get on all fours while Leo and Levi get ready to fuck their fine asses.
BIG THIC, he flips him around the bed in several positions before turning the tables and fucking Leo's ass. Hunter likes what he sees and turns the tables on Levi too. Versatility is the spice of life.
It feels too fucking good and Hunter suddenly squeals 'Fuuuuck" and blows his load. Harvey's next to blow but Leo wants more ass. Levi lays back stroking his cock while Leo fucks his ass and the other watch on. That does the trick and the two blow huge loads over each other. Break out the energy drinks, that was epic.
Republished by Blog Post Promoter
Amateurs Do It says: Cooper Leigh drops into the studios with a bit of luggage. He has brought a full set of undies to show off, his absolute faves plus a few new ones too. Cooper is a sweet young stud with a killer body, perfectly shaped in every form.
He starts off with a chat, talking about his sex life and what he likes and dislikes. This versatile boy likes to play power top and submissive bottom, depending of course on his partner.
We then get into a fashion show, as Cooper shows off his undies including a couple of super sexy bottomless ones which really show off his sweet butt.
This is pretty exciting, so Cooper ends the show and gets his cock out and starts jacking, pumping out a nice size load from his long uncut cock. Enjoy the fashion show and cum along with him in the grand finale.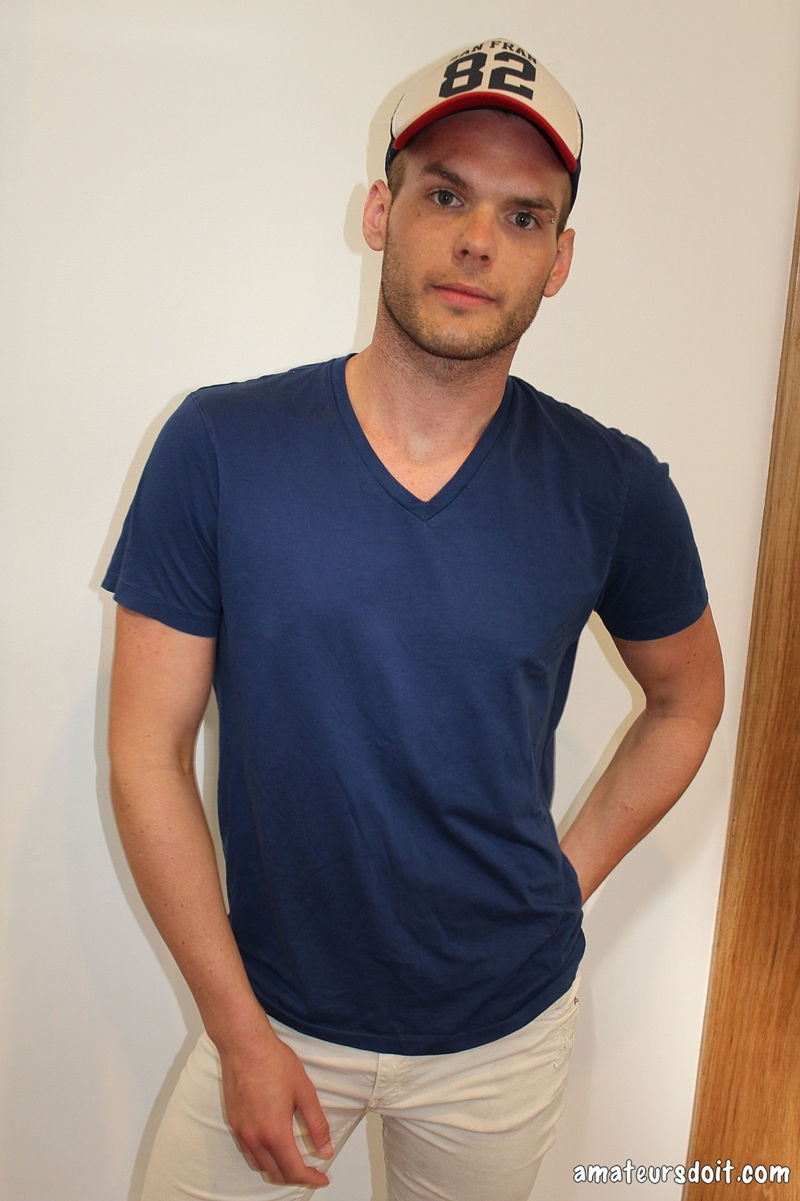 Republished by Blog Post Promoter
Amateurs Do It says: Eighteen year old Liam is bisexual and somewhat of a sexual novice if his answers to our pre-show interview are any indication. He's got a wonderfully thick cock which he tries valiantly to shove deep inside our toys and with enough lube gets it working.
He's also quite flexible and can lick the end of his tasty cock which he does with a cheeky grin on his cute face. Enjoy his on screen debut and maybe we'll have him back with a partner.
See 18 year old bisexual Liam's got a wonderfully thick cock here!
Republished by Blog Post Promoter