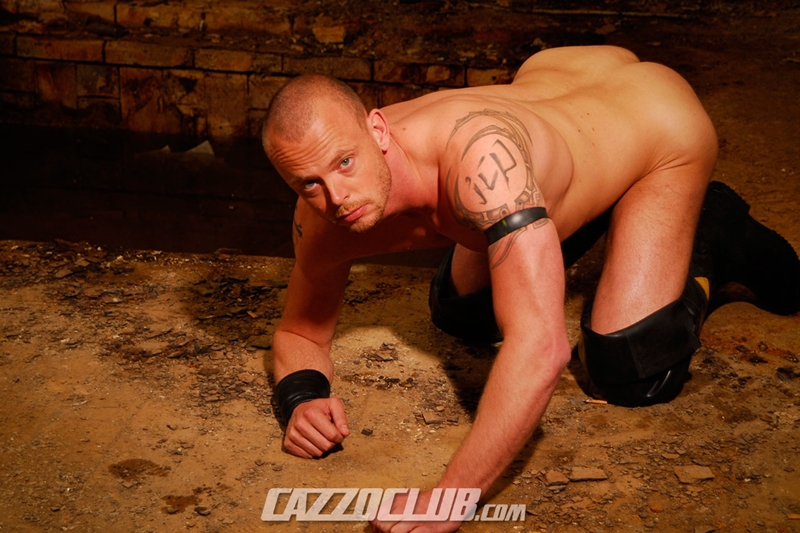 Cazzo Club says: Carioca showers his hard dream body. Hot blooded Josh Rubens can't resist the sight and devours Carioca's cock. He's rock hard and can't wait to feel this doozy in his hungry ass.
Carioca licks the hole first before he shoves his giant fuck meat in it. His cock is just the right size for the hot fuck mattress Josh who takes the ride grunting loudly. As the cum fountain of Carioca on Josh patters down both are ready for a common refreshing shower.
Cazzo Club says: Erik Finnegan is intercepted by two studs in the toilets of the techno Club and roughly fucked. They undress him and take him as the middle of their fuck sandwich. The first shoves his cock in Erik's ass, while the other shoves his cock in Erik's mouth.
Cazzo Club says: Ashley Ryder is the perfect pig to use forever. His insatiable desire has led each top to the breaking point. Without uttering any words, Ashley is on his knees and blowing the dick of Nico Lust with spit dripping out of his mouth.
Cazzo Club says: Josh Barnett eagerly devours his rock hard rod down his greedy throat and then licks clean his asshole all the while grunting with lust. Dominik Belko is so turned on he takes to Josh hole with intensity. Then Dominik shoves his thick cock harder and harder into Josh's willing ass. Josh jerks off while he is being rammed. Dominik can no longer hold back his man juice and in a high arc he shoots all over the worn-out fuck toy.
Cazzo Club says: Punk rat Breno Lopez shows Jay Roberts where his place is, namely as a slave at his side. With relish Jay blows Bruno's stiff rod. The greedy slut just can't get enough of Jay's tight butt and demands to lick his ass.
Cazzo Club says: Leather Big Wolf is a sexy hunk of a man. Tall, hairy, striking and always looking for sacrifices for his games. Axl Black is the perfect bottom. Submissive and ready for anything.

Cazzo Club says: The two horny pigs Fred Faurtin and Clark Houston catch the mega hot Riccardo Saffado doing a provocative solo dance. Immediately they set him to working blowing Clark and Fred's monster pistons.
His mouth working as hard as he can on the two stiff batons. Clark gets to work on Riccardo's hole while Riccardo keeps deepthroating Fred's big cock.
Riccardo is impaled by Clark his mouth still gagging on Fred's dick. He jerks his own cock while Fred takes a turn at his ass till eventually a fountain of cum explodes from each cock.
Cazzo Club says: The assholes of the slaves are then willingly licked. Erik Finnegan is on a table being taken by two of the suited masters: while Thom Barron fucks the other guy from behind.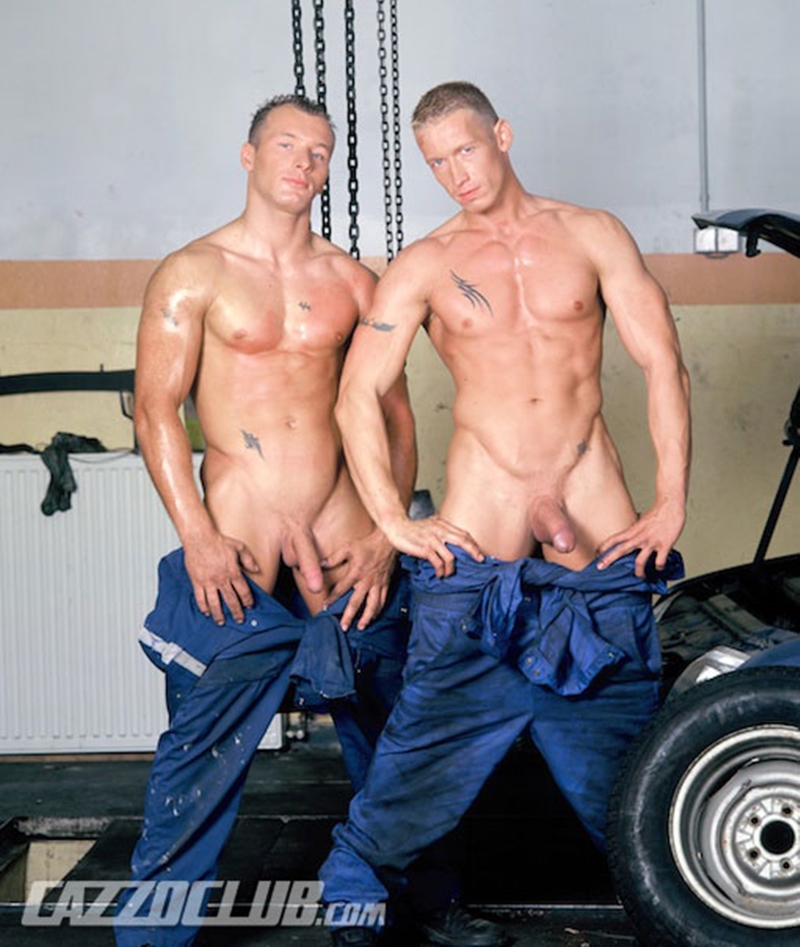 Cazzo Club says: A new mechanic is introduced by his colleagues on his first day in the workshop. He's working on the motor alone and they trapped him under the bonnet and rip off his overalls.
Cazzo Club says: Early in the morning in Berlin, Thorsten and blond Andreas lie in bed in their apartment. Kinky Thorsten wakes up with nothing but lust on his mind and then wakes his friend by putting his cock in his mouth.