Mormon Boyz says: Elder Parker has heard the gossip about inspections with Bishop Angus, so when he gets called in, he knows a thorough examination and a hard pounding are in store.
He tells the bishop almost immediately that he has heard about what goes on in these inspections, so the bishop wastes no time in getting him naked and sticking it in.
Elder Parker thinks they'd have more luck baptizing people if all bishops were as friendly as Bishop Angus.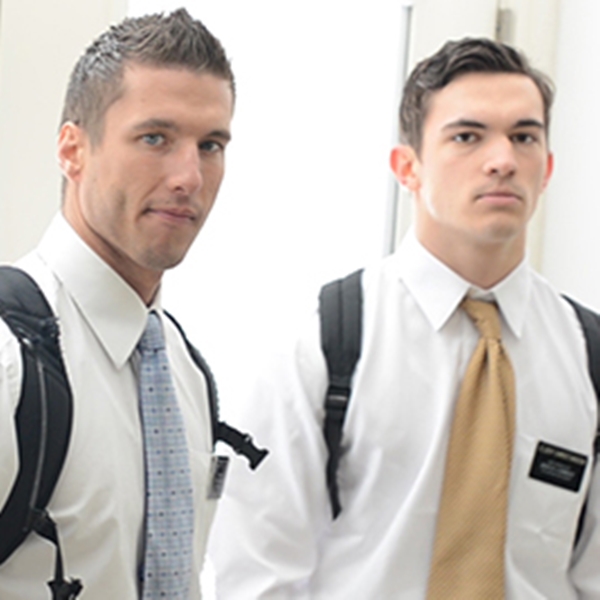 Mormon Boyz says: Charismatic and persuasive, Elder Hardt has been a star since he was a greenie. Other missionaries gravitate toward him and naturally want to emulate his example. Coupled with his persuasive nature, he was an obvious choice for AP. Last month Elder Hardt recommended Elder Miller as a potential candidate. The Mission President needed convincing that Elder Miller was the right choice. He agreed to meet with Elders Miller and Hardt at his home for an AP interview.