Southern Strokes says: I wonder where my boy Derrick is these days. The fact of the matter is that he worked not to far from the Lake House in the hills of North Georgia and a girlfriend of his knew about us and she is the one that sent him over.
Wade has always been a favorite here at Southern Strokes so we rewarded him with breaking in the straight boy. The thing I found most attractive about Derrick was that he really didn't work out other than putting in a honest day's work 5 days a week.
Southern Strokes says: Say hello to our newest Southern Stud to visit the Ranch, Ace Harper. This Dallas piece of meat is hawtness from head to toe. I'll start with Ace's sexy eyes that can make you drop to your knees on command and service his needs. Ace's chest and abs will rival any visitor we have out to the ranch.
Ace stood up and took off his jeans and boxers so that we could get a good look at all of him. He is 6'1″ tall with 170 lbs of pure muscle. This southern straight boy has 4% fat. After giving us a good look at his perfect little ass, Ace sat down and starting greasing his already hard cock.
Southern Strokes says: Boys come and go and then resurface again when you least expect it. This is exactly what happened with Austin Perry and Carson Carver.
Both boys had been off working hard and playing hard and out of nowhere they hit me up to see if they could pay a visit to the Ranch. It had been months since Carson gave us a visit and I must say that the time as well spent.
Southern Strokes says: West Texas is home to some of the top collegiate athletic programs in the country so West Texan country folk start their boys training at a young age.
Toby Hart is a sexy 21 year old pole vaulter that is about as close to perfection as you can get in my book. Toby showed up looking like he had just finished track practice.
Southern Strokes says: Evan's cock was almost fully erect when he pulled off his underwear and opened his legs getting ready to stroke his pale cock. Evan's cock grew big and thick as Evan's fingers found their way to his hole.
Hairy chest hunk Jeremy Stone
Southern Strokes says: When I opened Jeremy's application, I immediately recognized him from some of his previous work and I had to get him out to the ranch so that I could get a live look at that meaty ass of his.
Jeremy pulled up in his big construction and as soon as his feet hit the ground, it was time for this hottie to start putting on a little show. Jeremy said that he loves to party like a rock star and he loves to fuck. There is no question that he came to have a good time at the ranch.
Jeremy slowly took off his shirt revealing a nice developed chest with a smattering of hair between his pecs. Next Jeremy pulled off his jeans and started to play with his cock through his skivvies. Jeremy kicked off his underwear and opened up his legs revealing his pink balloon knot as he stroked his tool.
Jeremy laid back on the sofa and spread his legs open wide so that he could finger his moist man hole. Jeremy started with one finger slowly probing his ass hole as he continued to stroke his hard dick with the other. Jeremy picked up the pace and shoving another finger in his ass as he shot a stream of cum that would quench any thirst.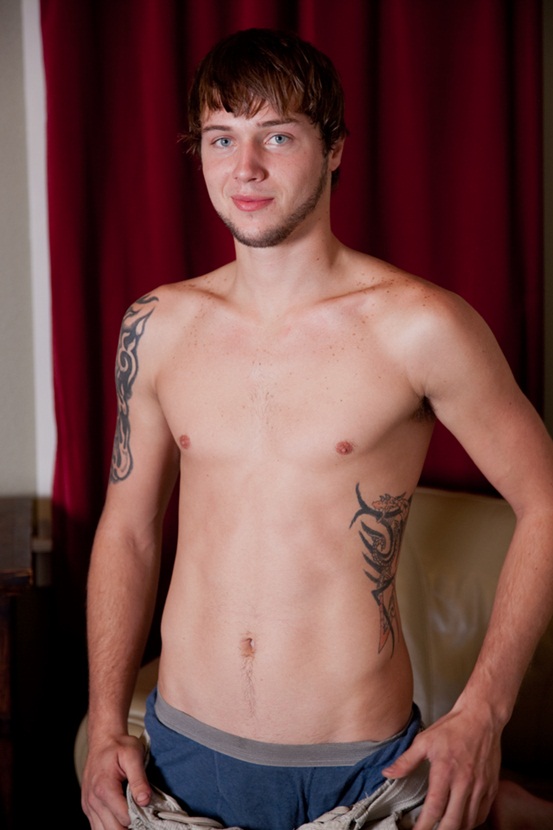 Southern Strokes says: We took advantage of Austin's last visit to the Ranch and treated him to a session with the Ranch Hands after he put in a hard day of fucking. Every time I find myself driving by a crowded neighborhood basketball court, I expect to see Austin taking it to the hoop.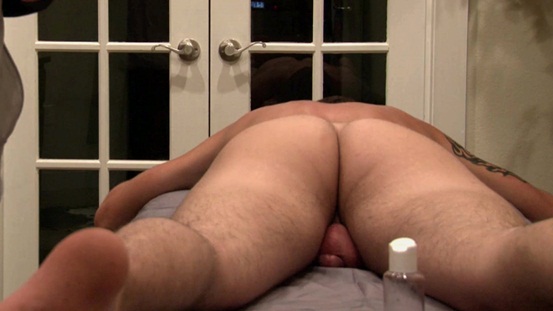 Austin has tall lean basketball player's build with this gorgeous southern boy next door type face that just makes your loins tingle. If you ran into Austin on the street, you certainly would picture him lying naked on a table while letting a pair of hands explore his body.
Abercrombie & Fitch muscle stud Corbin Case
Southern Strokes says: Corbin Case a hot straight Southern boy that loves the gym. Corbin a local Abercrombie and Fitch sales assistant is 5'10′ of pure muscle.
This boy knows that he is hot and definitely loves to show off. Corbin packs a nice fat juicy 7 inch cock. As he jerks his abs ripple just like you know they should. Smokin hot!
Straight guys sucking cock – Buck and Preston
Southern Strokes says: Who could ever forget Buck and Preston. This might just be the all time most viewed pairing at Southern Strokes. Buck and Preston made their way up to the lake House one night for a little fun and debauchery in the Blue Ridge Mountains.
I don't think that tonight was gonna get here fast enuff for our boy Buck. He is a horny college stud that is just coming into his own especially when it comes to playing with other country boys. Buck started stripping down; taking off his shirt revealing his hard pecs. Both boys kept peeling off their clothes until they were both naked and kicking back on the bed.
Southern Strokes says: This video was one of the most fun that I have filmed here at Southern Strokes. Cam and his partner were driving through the South and they thought it would be fun if Cam did a video while his partner got to watch.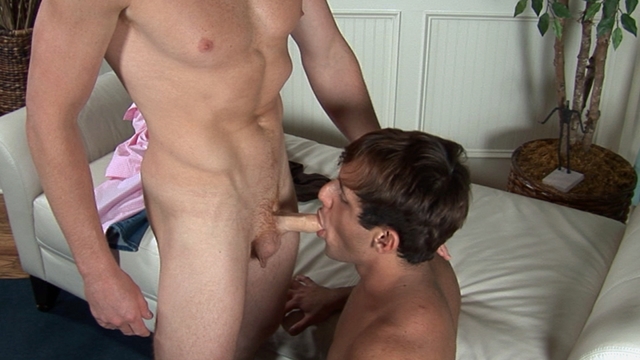 So of course we always aim to please here so we invited them up to the Lake House. It just so happened that our ginger boy Evan was out on break from school and just starting to explore his desires for other guys.