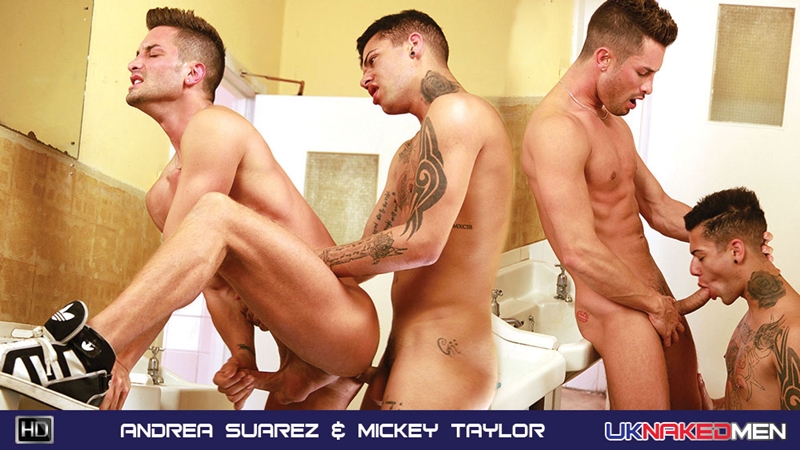 Mickey Taylor and Andrea Suarez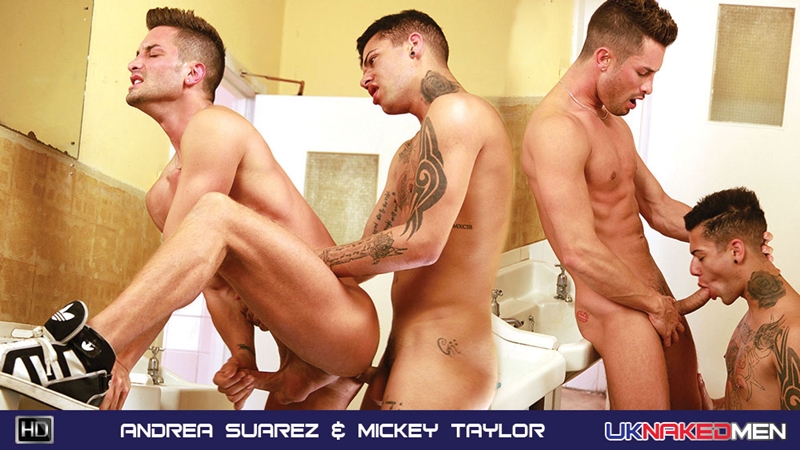 UK Naked Men says: Cruising in the filthy public toilets of an art gallery its not long before Andrea Suarez finds a handsome, hung, tattooed stud to sate his needs. Mickey Taylor's a push over for a pretty face, a big dick and a sleazy anonymous encounter.
Andreas is gagging for a fuck and when he sees what's on offer, Mickey's big, juicy, stuff, uncut cock, he can't wait to get into any position possible to get as much of that meat inside him as possible.
Bent over the sink, hanging from the stalls, and crouched on the porcelain, pushing back, harder, harder, deeper, begging for more dick in his hot hole before sinking to his knees and talking spurt after spurt of cum into his beautiful slut face.
And having admired Mickey's lengthy cock so much Andreas christens it with a gooey topping of his own spunk.