Benjamin Jackson stats:
Age:26 years old, Weight:210 lbs, Height:5'8 ft, Chest:48 in, Waist:39 in, Bicep:18 in, Thigh:31 in, Lang:Eng Fre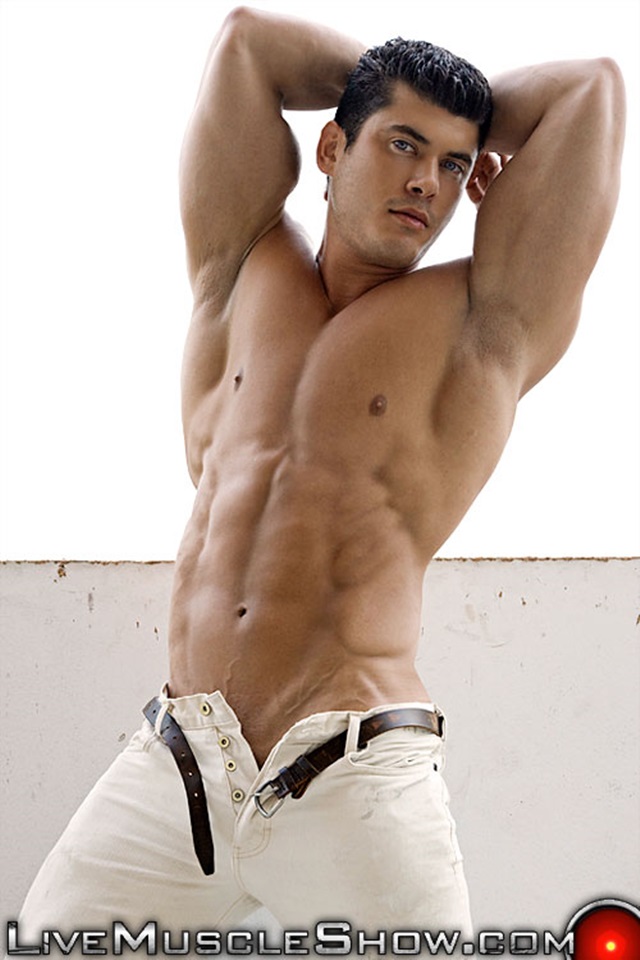 Clark Kent stats:
Age:25 years old, Weight:215 lbs, Height:6'2 ft, Chest:50 in, Waist:33 in, Bicep:19 in, Thigh:28 in, Lang:Eng
Live Muscle Show says: Meet the new muscle boy on the webcam scene. This boy is going from good to great in just two steps. Not one to miss judging by LMS reactions so far.

Dario DeMarco stats: Age:27 years old, Weight:205 lbs, Height:5'9 ft, Chest:49 in, Waist:34 in, Bicep:18 in
Thigh:26 in, Lang: English, French
Live Muscle Show says: Young naturally built muscle boy Dario DeMarco has the proportions of am Olympian man. His muscular body shows the results of hard gym training which he's got from over 7 years of passionate weight training.
Broad shoulders, massive biceps, deep shaped protruding pecs and moulded quads and six pack abs of steel, Dario has muscle definition to dream of.
Once he starts moving and you get to know Dario he will let you explore and run your hands over each inch of his physique to take your muscle worship over the edge. Dario's live show leaves nothing to the imagination.
Kurt Beckmann stats:
Age:28 years old, Weight:240 lbs, Height:5'9 ft, Chest:48 in, Waist:39 in, Bicep:21 in, Thigh:33 in, Lang:Eng&Deu
Live Muscle Show says: An accomplished gymnast from an early age, muscle hunk Kurt Beckmann can literally do deep splits and handsprings. As he's landing, catch the Thor tattoo that covers Kurt's back. The lightning and thunder bolts perfectly conform to the counters of his V-shaped muscle frame, and they end up pointing to two smooth mounds of ass muscle.
It's unusual to see someone as big as Kurt so limber, but as you will notice when he performs, Kurt can twist his bulging body into all kinds of positions. He can even put his legs behind his head, which is something to imagine.
Clark Lewis stats: Age:29 years old, Weight:210 lbs, Height:5'11 ft, Chest:50 in, Waist:33 in, Bicep:19 in, Thigh:28 in, Lang: English
Joshua Armstrong stats:
Age:24 years old, Weight:210 lbs, Height:6'0 ft, Chest:48 in, Waist:30 in, Bicep:19 in, Thigh:30 in, Lang:English
Live Muscle Show says: 24 year old model and competitive bodybuilder Joshua Armstrong is a good looking young man with a huge muscular body. Check out those arms and thighs.