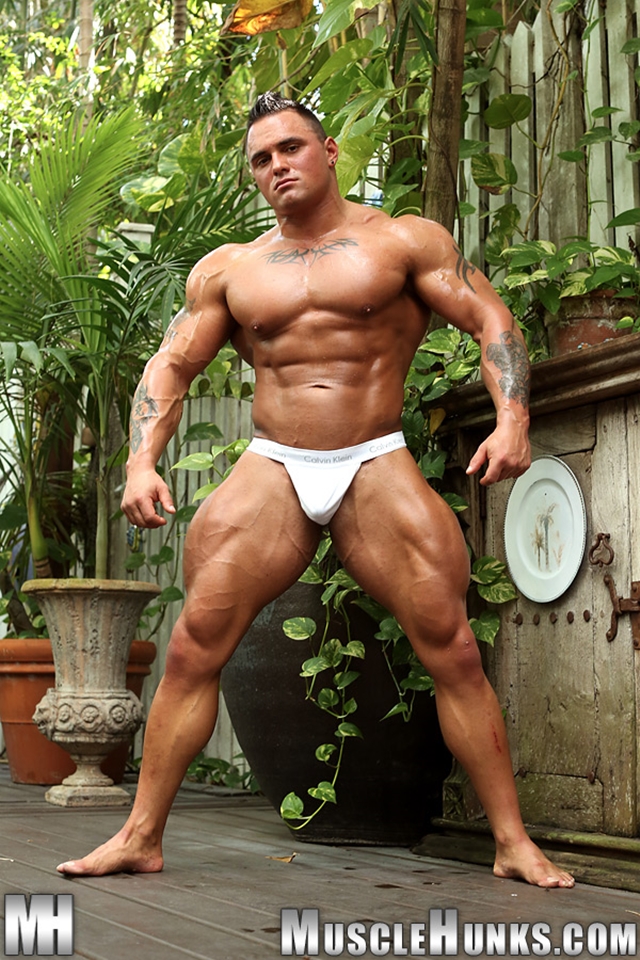 Muscled bodybuilder Jackson Gunn
Muscle Hunks says: At 27 years old Jackson Gunn looks like the Mr Michelin Man of days gone by, he is literally all muscle. His huge chest and arms are only surpassed by his ultra thick thigh muscles. I like muscles, I really do but for me, Jackson Gunn's are edging towards the improbable.

See muscle bodybuilder Jackson Gunn FULLY EXPOSED at Muscle Hunks!
Read the full story here