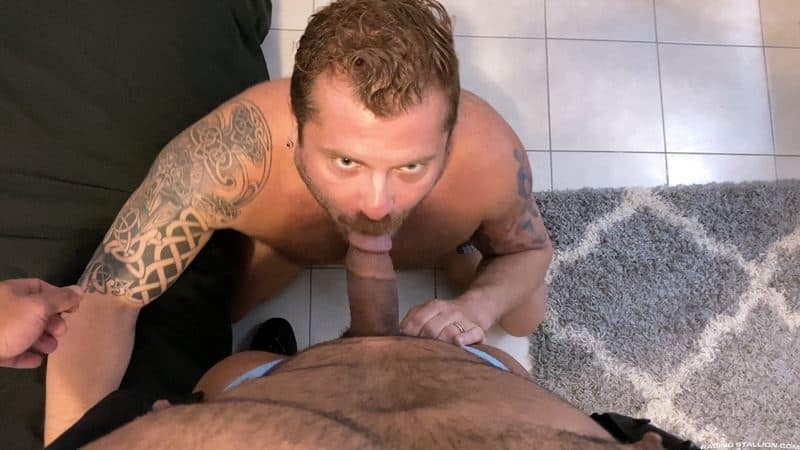 Raging Stallion says: On a busy workday in New York City, Riley Mitchel is taunting his daddy, Zack Mitchel, with some quick, lunchtime release.
When they both get a working-from-home break, Riley takes Zack to the bedroom and unbuttons his dress pants to reveal Zack's thick, meaty cock.
Without hesitation, Riley engulfs Zack's girthy member with his mouth, swallowing it down to the base.
Riley wants another hole worked so he climbs on top of Zack and slides down his hefty pole bareback.
Riley takes Zack's big dick in multiple positions before erupting with thick ropes all over his hairy abs.
When it's Zack's turn to unload, Riley waits below with an open mouth to lap up every milky drop Zack can spill into his mouth.
Riley is so turned on by Zack breeding his mouth that he shoots out another load all over himself.